The city of Ueda is a former castle town in the basin of eastern Nagano, with the Chikuma-gawa River running quietly through it. The castle town was built around Ueda Castle. Ueda Castle was built in the latter half of the 16th century by Sanada Masayuki, who became its governor.
Sanada Masayuki was a courageous and resourceful commander who was skilled in war strategies and tactics, and he is well-known for leading his small force in fighting bravely against a large enemy force. After the battle of Sekigahara in 1600 in which the Tokugawa and Toyotomi clans fought, Ueda Castle was demolished because it had been the castle of Sanada Masayuki who was on the defeated side.
The scale of the castle was initially only 340 sqm, but when the Tokugawa family established their rule over Japan, it was reconstructed. However, he died during the reconstruction, and the castle was left unfinished. The existing turret and other parts of the castle echo how the place must have looked back then.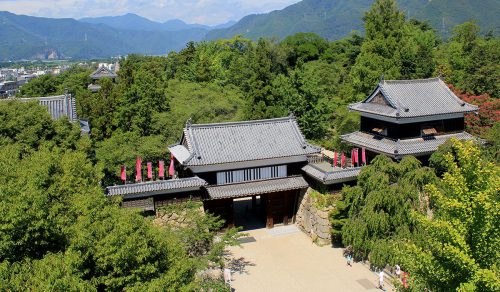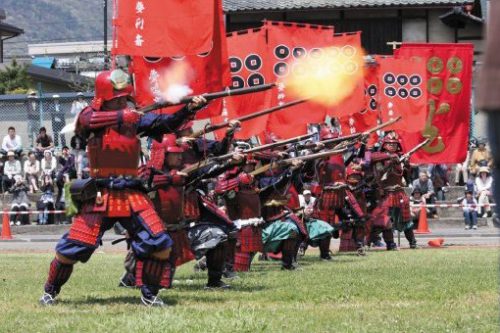 Just outside of Ueda City, you will find Bessho Onsen, a small hot spring resort town. During the Kamakura Period (1192-1333), it served as the headquarters of the governor of the Nagano area, who built temples and brought Kamakura culture to the mountain town. This made Bessho Onsen into a prosperous center of education and religion, and in turn earned the town the nickname "Kamakura of Shinshu".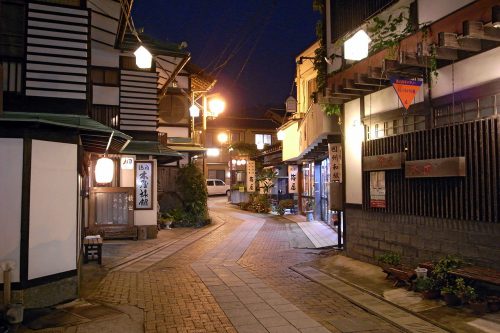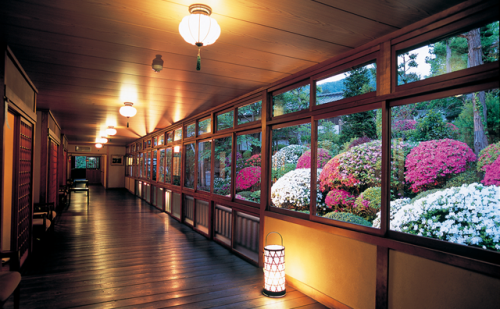 In Bessho Onsen, you will also see Kitamuki Kannon Temple. The main object of worship there is a statue of Kannon, the Buddhist goddess of mercy. While temples usually face south, Kitamuki Kannon faces north, directly facing the Buddha statue at Zenkoji Temple in Nagano City. Kitamuki Kannon is also unusual in that she is said to answer prayers for this life rather than the next.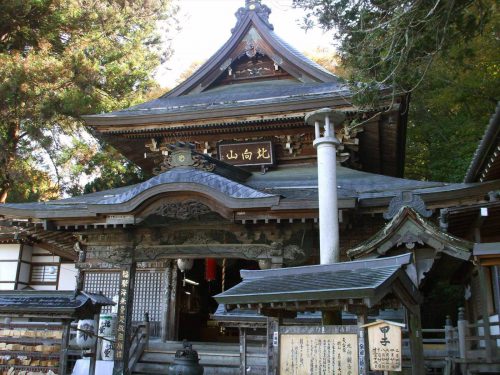 Anrakuji is another temple in the region, and it is the oldest standing Zen Temple in this area. The highlight of Anrakuji is its wooden octagonal pagoda built in the Chinese Sung architectural style during the Kamakura Period (1192-1333). The pagoda is the only example of its kind left in Japan and is considered a national treasure.