Shibu Onsen, located in Yamanouchi area, is a historic and attractive hot spring town, which has retained a traditional atmosphere. Nestled in a small valley, Shibu Onsen is spread out on a gentle slope beside the Yokoyugawa River, with Yudanaka Onsen located below and the Jigokudani Monkey Park above.
During its long history, the area has been visited for its hot spring water by lots of people, including priests, poets and samurai. Some of the ryokan (Japanese style hotel) that line Shibu's narrow streets, date back over 400 years, adding greatly to Shibu's atmosphere. Guests of the ryokan are encouraged to take a stroll around town in the traditional onsen clothing of yukata robes and geta sandals.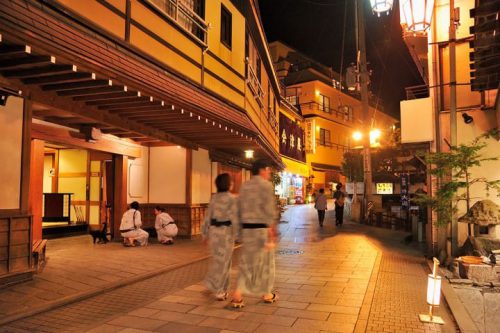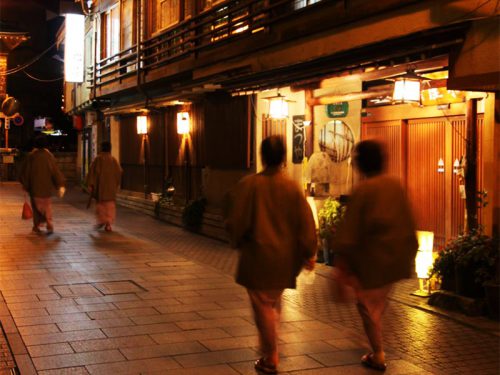 One incentive to walk around the town is to make use of the public bath houses, of which there are nine. The public baths are locked and, except for one, only accessible to locals and overnight guests, who are provided with a master key by their ryokan. The bath houses are small buildings, divided into a women's side and a men's side, and the baths themselves are quite simple. The bath houses are numbered, but also have special names and cure different ailments.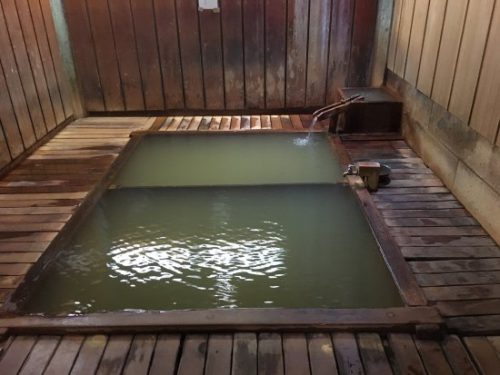 It is said that good fortune comes to those who do the entire bath house tour by visiting all nine. Special cloths are sold for collecting stamps from each bath house and make nice souvenirs. The stamps are found in front of each bath house. Although the bath house tour can only be done by overnight guests, the ninth and largest of the bath houses, the "Oyu" bath house, is also open to day trippers. The Oyu is located in the center of town, and its waters are quite hot!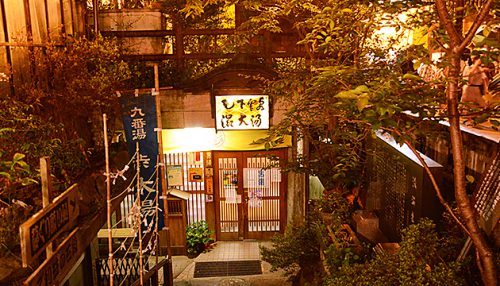 When passing through Shibu, people can often be seen in the streets wearing their yukata, likely traveling between public baths. There are also sometimes other, uninvited guests roaming the streets who wear nothing at all. Rarely observing proper onsen etiquette, monkeys from the neighboring forests occasionally descend into the town in search of food. It is unlikely to encounter the monkeys in the bath houses though, as they seem to prefer their own bath at the nearby Jigokudani Monkey Park.