Access
Nagano is approximately 90 minutes from Tokyo station on the Shinkansen (bullet train).  The Hokuriku Shinkansen, also known as the Nagano Shinkansen, was completed in time for the 1998 Winter Olympics. There are 2-3 trains which depart per hour from Tokyo Station, and it costs around ¥8,000 each way. Smoking has been banned on all Shinkansen from December, 2010.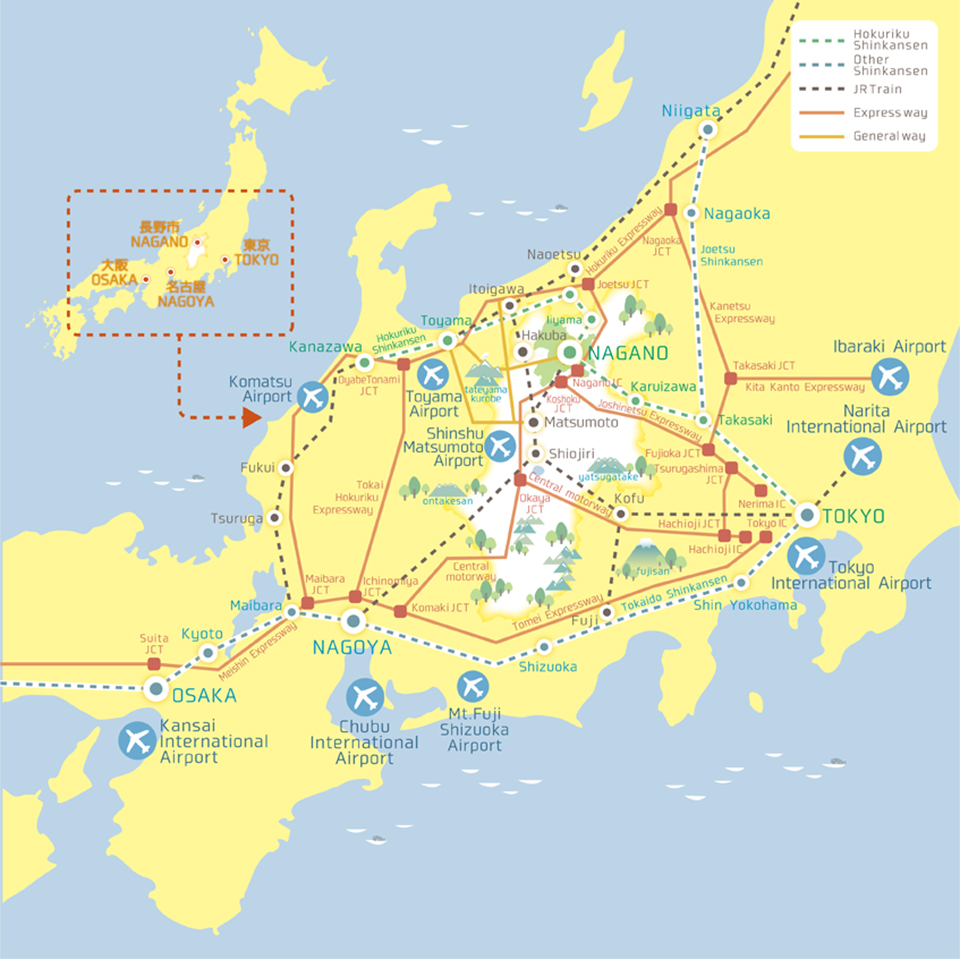 The Wide View Shinano limited express train runs hourly from Nagoya to Nagano. This takes about three hours, costs under ¥8,000 each way and is the best method of reaching Nagano by train.
Highway buses from Tokyo depart from the terminal in Shinjuku and from Ikebukuro. The trip takes around three and a half hours, and the fare is around ¥3,000 – ¥5,000 one-way, so it is about half the cost of the Shinkansen.
Alpico and other buses also make a few day-time and night-time trips from Osaka and Kyoto to Nagano. The day-time buses take about seven hours, and the night-time trips take nine hours. You can expect to pay around ¥6,000 each way between Osaka and Nagano, and around ¥5,000 each way between Kyoto and Nagano.
Those fare depend on seasons.
Access by JR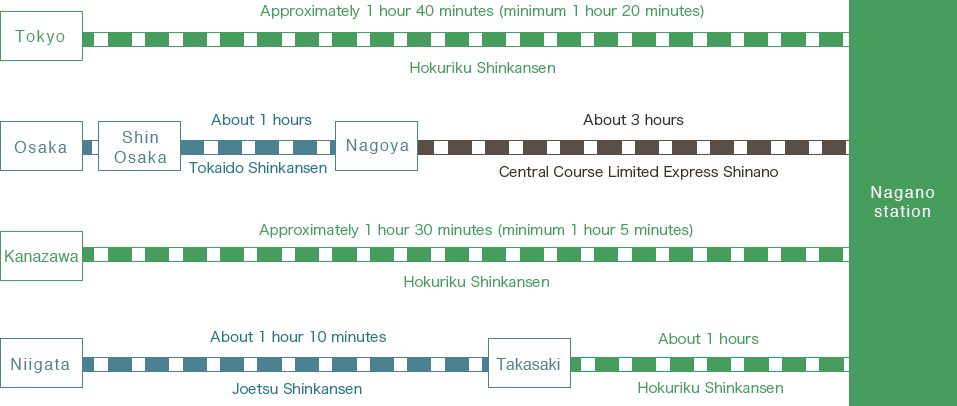 Access by Expressway