Winter is the best season to enjoy the blessing of onsen (hot springs). Nagano has the second largest number of onsen in Japan. This is why some people refer to Nagano as 'hot spring paradise'.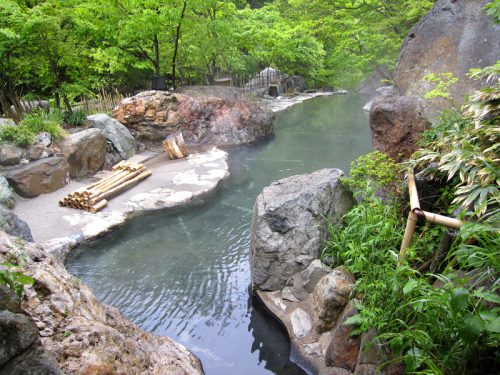 There are 9 onsen villages in Yamanouchi Town. They are Yudanaka, Shin-Yudanaka, Kanbayashi, Shibu, Andai, Jigokudani, Honami, Hoshikawa, and Kakuma. You may find the Japan you were looking for in the atmosphere of the historic springs which were loved by many intellectuals. Yamanouchi is also a unique hot spring area that has springs close to the ground surface, so hot springs can be found in many places. onsens are an important part of the local culture. There are common bathhouses open for public use where the villagers take their daily soak, and there are numerous foot baths as well. Shibu Onsen is especially distinctive area with its narrow cobblestone streets that go so well with people strolling in their yukatas and wooden geta sandals.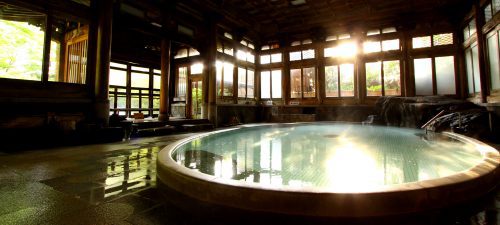 Nozawa Onsen is a hot spring village located at the foot of Kenashi-yama Mountain. You can enjoy walking and bathing in the historic hot spring village after playing in the powder snow. This extensive ski resort, rich in powder snow, is loved by skiers from home and abroad. Its hot spring has a long history, and it is said it dates back to 8th century. In those days, it was not a custom to enjoy a hot spring as a resort facility. In the Edo period (1600 – 1868), as people began to do 'Toji' which is to bathe to have benefits of hot spring, many people started to visit this village. It is thought that people mostly from nearby villages came to bathe during off-season on the farm. It is said the hot spring is good for stomach problems, rheumatism, feminine problems and palsy.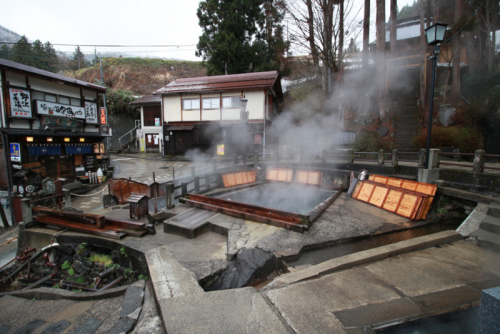 Togura Kamiyamada Onsen, located in southern part of Nagano, has a history going back more than 120 years. It was the onsen where people finished their period of abstinence before going to pray at Zenkoji. Known for its beautifying mineral water that gives the skin a soft feel, Togura-Kamiyama is one of Nagano's premier onsen resort towns. One walk through the onsen area and you'll feel like you're back in the nostalgic days of the Showa period.