Nagano prefecture is well known for their ski resorts in Japan along with Hokkaido. In recent years, the number of ski resorts in Nagano has risen to around 80. Nagano is easily accessible from Tokyo, and at the ski resorts there, it doesn't have to be all about skiing and snowboarding. In one holiday, it is possible to experience multiple ski resorts because Nagano has many high quality resorts in close proximity of each other.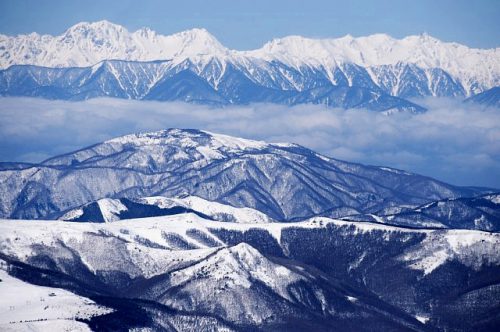 The Shiga-Kogen Ski Area is located in the highlands of Nagano prefecture (Yamanouchi) in Joshinetsu-Kogen National Park. This area is one of the largest ski resorts in Japan and the world. There are, in total, 19 areas in Shiga-Kogen and 4 areas in Kita-Shiga-Kogen. Because of this, ShigaKogen Highlands are also known as a venue for skiing and other winter sports. In addition to sports, this area was formed by volcanic activity, so it has a mountainous landscape that is studded with more than 70 ponds and marshes. From spring to fall, more than 500 types of alpine plants bloom in the area, creating an uplifting spectacle for the people who want to enjoy scenery and hikes.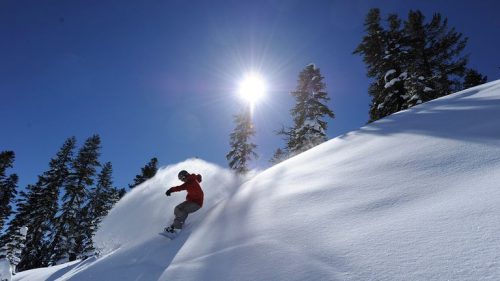 The nearby Yudanaka-Shibu Onsen-Kyo Hot Spring Village and natural hot are perfect places for tired visitors to relax after sports, hikes, or other activities.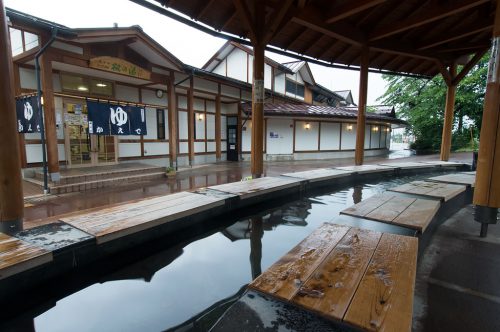 Hakuba village is where you can experience the best of powder snow and wide slopes. At the village, you can enjoy restaurants open until late at night, pubs and bars because at night in the village, there is a circulation bus. The world's largest travel site TripAdvisor elected Hakuba village fourth in the rankings of tourist destinations people want to visit in Japan. In addition, in terms of foreign occupancy, they are shining at number 1 as they have about 60,000 people staying there. With the reduction in the number of skiers, the village has been putting in a lot of effort into developing a strategy to have foreign people visit since around the year 2000. The local community were at the center of the movement in producing English language newspapers, flyers and maps with information foreign people need in order to live their lives comfortably there. They continued to make improvements every year by covering a range of information. Winter is of course appealing in Hakuba, but spring, summer and autumn are great too. Hiking, canoeing, and mountain bike riding are all great activities which can be enjoyed in seasons without snow. At night there are firefly tours which is a magnificent sight. In highlands, like Shiga and Hakuba, you can use all five senses to have a wonderful time.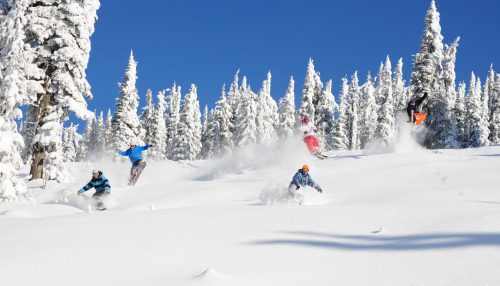 However, if you choose to come in Winter, we can recommend the following ski resorts:
1. Hakuba Cortina
Hakuba Cortina is a resort which has been operated since 1970 and is located in Otari village just to the north of Hakuba village. The Cortine terrain is enclosed within one bowl which means most courses end up back at the base area. Hakuba Cortina often receives some of the heaviest snowfall in the Hakuba region and is popular for the powder tree run areas outside of the main specified courses which people go to at their own responsibility. Hakuba Cortina is connected with the Hakuba Norikura Onsen resort and a common lift ticket is available as well as individual tickets. It has been operating since 1970.
2. Hakuba Goryu
Hakuba Goryu is often just known as Goryu and is a resort which has been operating since 1950 (there were a few name changes along the way though). It is a resort located in Hakuba village. There are two base areas – the main Toomi and Iimori. The resort is connected with the Hakuba 47 Winter Sports Park resort at the top, and they share a common lift ticket. Spectacular close-up views of Goryu-dake and Karamatsu-dake can be enjoyed in good weather conditions.
3. Hakuba 47 Winter Sports Park
Hakuba 47 Winter Sports Park is often simply referred to as Hakuba 47 or 'yon-nana'. It is a resort located in Hakuba village. Hakuba 47 opened in 1990 and the name comes from the idea of '4 seasons, 7 days'. It is connected with the Hakuba Goryu resort at the top and they share a common lift ticket. The resort offers a special Tree Riding Zone for people wanting to enjoy untouched powder tree runs. Spectacular close-up views of Goryu-dake and Karamatsudake can be enjoyed in good weather conditions.
4. Hakuba Happo-one
Hakuba-Happo-One is often simply known as Happo-one or Happo. It is a resort located close to the central area of Hakuba village. Happo-one is located on the eastern slopes of Mt Karamatsu and is one of the largest individual (stand-alone) ski and snowboard resorts in Japan. The resort dates back to 1929, but major development started from the late 50s. During the 1998 Nagano Olympics, Happo-one hosted the alpine skiing downhill, super giant slalom and combined slalom events.
5. Shiga-Kogen Hasuike
Shiga-Kogen Hasuike is one part of Shiga-Kogen. It is found close to the junction of 2 main roads (Route 292 and Road 471). The main bus stop and the Tourist Information Center are one of the first areas seen on arriving in Shiga-Kogen. It is directly connected with the Maruike and Giant areas of Shiga-Kogen.
6. Shiga-Kogen Ichinose Diamond
Shiga-Kogen Ichinose Diamond is one part of Shiga-Kogen. It is located in the central area, and it connects with the northern area of Yakebitaiyama and Okushiga-Kogen via Ichinose Yamanokami. It is on the other side of the road from Ichinose Family (one of the 19 areas in Shiga-Kogen), but you can cross the road and connect with Ichinose Family using the 'magic carpet' lift and bridge.
7. Shiga-Kogen Kumanoyu
Shiga-Kogen Kumanoyu is one part of Shiga-Kogen. Kumanoyu is in the southern area of Shiga-Kogen. It is actually not lift or course connected with the rest of Shiga-Kogen, so a shuttle bus or car journey is required. Across the road from Kumanoyu is the Yokoteyama resort which is connected with Shibutoge. Kumanoyu used to be a skiers-only area, but since the 2015 – 2016 season, snowboarders have also been welcomed.
8. Nozawa Onsen Ski Resort
Nozawa Onsen Ski Resort is a true snow paradise! It is one of Japan's most superb and expansive winter sports areas. Extending from the top to the foot of Mt. Kenashi, Nozawa Onsen Ski Resort boasts an altitude differential of 1,085 meters and a total ski slope area of 297 hectares. The resort ranks in among the very top in Japan in terms of size, history and snow quality. The unlimited variety of slopes and courses guarantees satisfaction to snow lovers of all levels from individuals ranging from beginners to advanced. In addition, families can enjoy their time too as the resort has the exciting Snow Park. This provides all guests with the ideal playground to enjoy the ultimate in skiing, snowboarding or whatever fun delights you.
9. Madarao Mountain Resort
Madarao Mountain Resort has low traffic and is located between Nozawa Onsen and Myoko Kogen.