During the Edo Era, there were two main roads connecting Edo (modern-day Tokyo) which was where the Shogun lived and the imperial capital of Tokyo was. The first road is the Tokaido which traveled along the ocean. The other road, the Nakasendo, went over the mountains.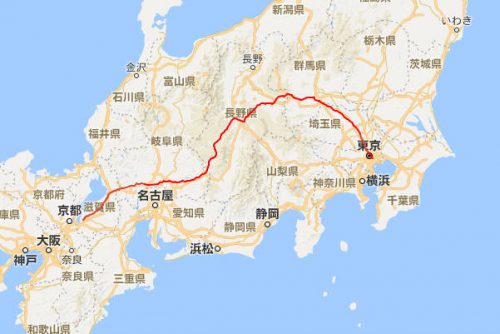 The name literally means 'Road Through the Mountains', and the most mountainous section was the part that ascended the Kiso River Valley, called Kisoji. Literary master Shimazaki Toson once exclaimed that the entire Kisoji is just one long mountainous trail.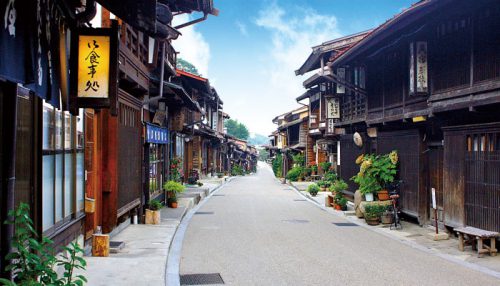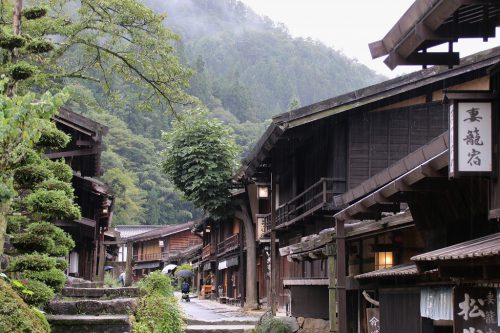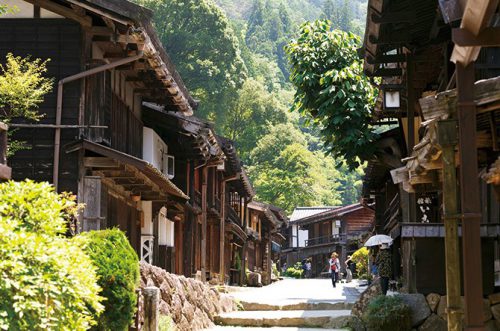 Today you can still find waystations, water springs for drinking, road markers, stone statues of roadside gods, prayer spots, etc., reminiscent of a time when samurai traveled the road. Visitors from overseas flock to Kisoji to experience walking the Samurai Road themselves.