Matsumoto is the second largest city in Nagano Prefecture. The city is a good to be based in for trips into the Japanese Alps, e.g. to Kamikochi, Norikura or the Tateyama-Kurobe Alpine Route. It takes 1 hour from Nagano station by express train.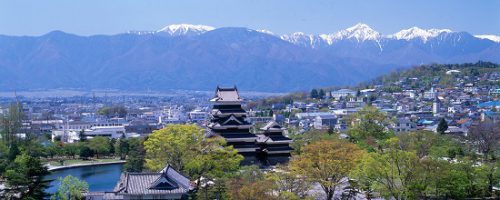 Matsumoto is well known for Matsumoto Castle which is one of the most complete and beautiful among Japan's original castles. The castle's tower, a 5-story, 6-layer tower built in the Bunroku Period (1593-1594) is considered a national treasure. It is a 'hirajiro' – a castle built on plains rather than on a hill or mountain. Matsumoto Castle is unique for having both a secondary keep and a turret adjoined to its main keep. The castle structures, in combination with their characteristic black wainscoting, give off an air of grandeur and poise.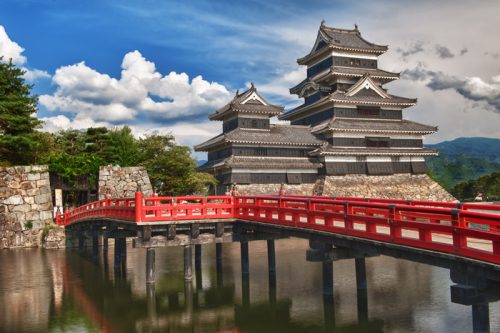 Along the Nakamachi-dori Street to the south of the castle, there are many old merchant houses built in the 'kura-zukuri' style and warehouses built with 'namako' walls covered with square tiles jointed with raised plaster.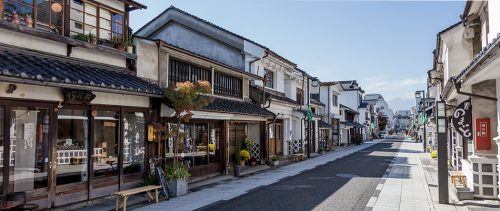 The Matsumoto City Hakari Kan is a former warehouse of the Tanaka family who ran a weights and measures shop that was established in 1902. This now serves as a museum exhibiting a collection of measuring tools.
Another famous site is the Former Kaichi School building which is the oldest elementary school in Japan. This is an elementary school that was built in 1876. In 1961, it was made an "Important Cultural Property". The part that you can view today was dismantled in 1964 and relocated to another site before being rebuilt. It is a two-story wooden building which was constructed in the Giyofu architectural style (mimicked Western style), with elements redolent of Western architecture scattered throughout.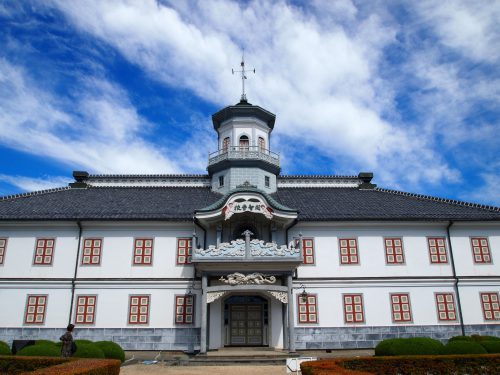 Beyond Tokyo, Osaka, and Kyoto, there are many cities in Japan with a long and rich history. Typically, these cities are castle towns because they were once the stronghold of a powerful family, and the center of commerce and culture for a whole region. Every one of these cities has a unique character, even to this day. Matsumoto is definitely one of these castle towns with history and culture.