Azumino is a city located in central Nagano prefecture south of Hakuba. It is a pastoral area that stretches to the north of the Matsumoto Basin. The greenery of the pastures and the remaining snow in the Northern Japan Alps together form a pleasant, peaceful sight.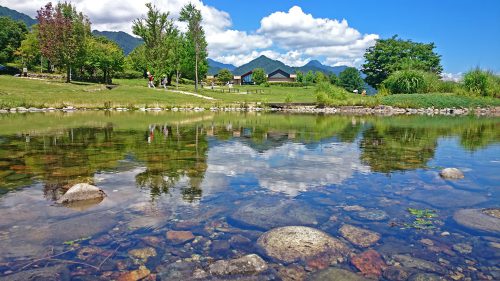 Azumino is also characterized by its many rivers that flow with sparkling clear water from the melting snow.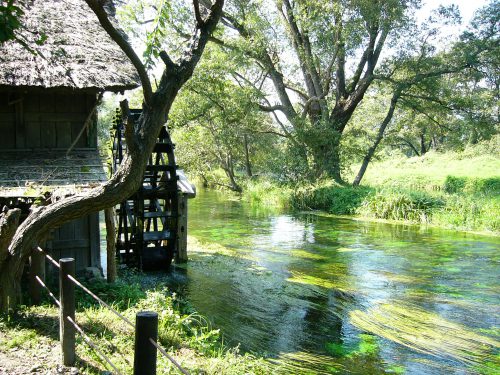 The Daio Wasabi (Japanese horseradish) Farm, the largest farm in Azumino, takes full advantage of this natural gift and produces high quality wasabi, which grow only in clean, pure water. The farm has multiple large fields with a meticulously maintained network of small streams that constantly provides each wasabi plant with clear, flowing water from the Northern Alps. Only under such pristine conditions is wasabi cultivation possible. From May to October, the fields are protected from the sun by black tarp sheets.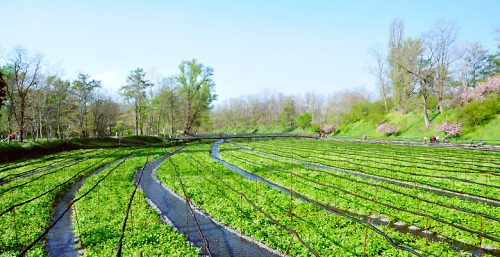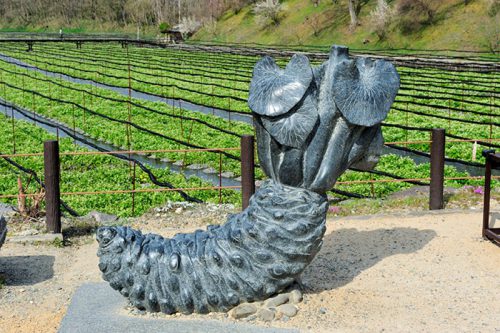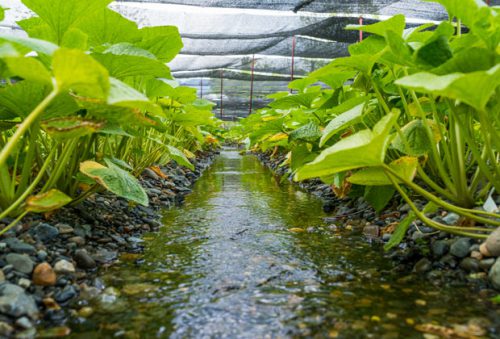 Another attraction in Azumino is the Rokuzan Art Museum. This museum was built to house the work of art and historical material relating to Morie Hagiwara, a person who played a role in introducing art in the 20th Century. The building of the museum is designed like a church in tribute to Hagiwara's Christian faith.