Your Togakushi trip begins from Nagano Station. A one-way bus ride from the station to Togakushi starts from about 1,000yen (depending on where you are planning to stop), but you should consider the Togakushi Kogen Free Kippu ticket for about 2,500yen because this one fare includes a round-trip bus between Nagano Station and Togakushi, unlimited bus rides throughout Togakushi Village as well as a round-trip bus between Nagano Station and Nagano's top attraction, Zenkoji Temple.
The bus operator will indicate the point where you can catch your ride to Togakushi.
Summer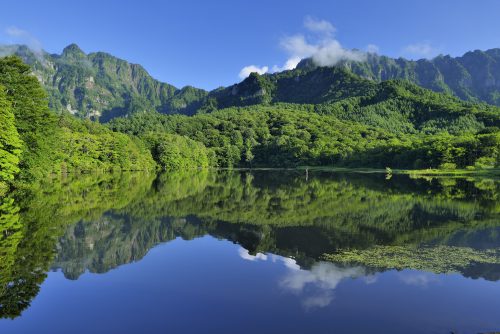 Winter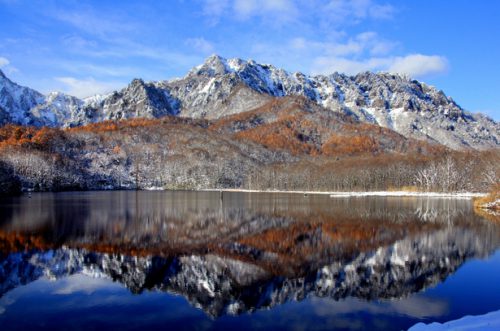 Togakushi is also famous for the production of soba noodles and for the Tokagure Ninjas who existed during the Warring States period. Togakure-Ryu Ninpo Museum exhibits various items related to these Ninjas and displays picture panels to explain and show the practices of Togakure Ninjas. At Chibikko Ninja Mura (Kid's Ninja Village), visitors can borrow ninja costumes, Shuriken Darts and Fukiya Darts.
The Togakushi-kogen Highlands area is situated in the north of Nagano within Joshinetsu National Park. This volcanic area has an altitude of 1,200 meters and is located at the foot of two volcanoes, Togakushi and Iizuna.
Togakushi-Jinja (Shrine) stands in the midst of the woods with cedar trees that are over 400 years old in Mt. Togakushi. It is situated at the lower entrance of Togakushi Village and ascends towards the mountain in honor of the gods of the mountain.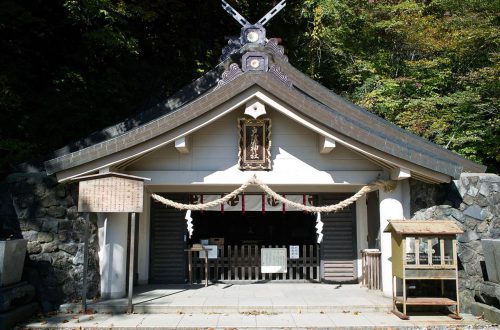 Togakushi Shrine consists of lower, middle and upper shrines.
The shrines are related to an important story in Japanese mythology in which the Sun Goddess hid herself in a cave in Kyushu after her brother had misbehaved which brought darkness to the world. In order to get the sunlight back, others tried to lure the Sun Goddess out of the cave by performing spectacular dance performances in front of it. As the Sun Goddess took a peek out, one of the deities grabbed the cave's stone door and threw it away to prevent her from hiding again. The stone door flew all the way to Togakushi, which is also how the area got its name: Togakushi. This literally means "hiding door".